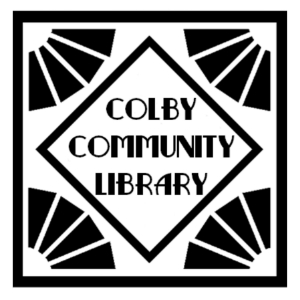 Hours
Mon. 9 am - 5 pm
Tue. Noon - 7 pm
Wed. 9 am - 5 pm
Thurs. Noon - 7 pm
Fri. 9 am - 5 pm
Sat. & Sun. Closed
*Curbside available by request
Rather than always traveling the main highways around the Colby area, here is a little historic tour itinerary.  By turning west on Colby Factory Road, one mile south of Colby, you can see the following sites of history:
*The Brothers of Pius X:  As you travel west on Colby Factory Road and near the corner of Hi Line Avenue, you will notice a brick foursquare house and farm to the south.  This farm housed the Brothers of Pius X.  As a child attending summer CCD classes taught by the brothers at St. Bernard's in Abbotsford in the 60s, we used to have recess and spent the time picking dandelions for the brothers to make wine.
*Colby Cheese Factory:  On the corner of Hi Line and Colby Factory Road is the original site of the Home of Colby Cheese.  Ambrose Steinwand built a factory on that location over a century ago.  His son, Joseph, invented Colby Cheese in 1885, the only natural cheese native to the United States.  Both the Steinwand Factory and the Colby Cheese Factory built in 1965 and operated by the Lawrence Hoernke family for many years have both been demolished.
*Colby Memorial Cemetery and St. Mary Catholic Cemetery:  Traveling north on Hi Line will bring you past the cemetery formerly known as "The Silent City."  A great history lesson is waiting to be learned, as row upon row of people who helped shape Colby can be noted.  (The Clark County, WI Internet Library web page—click on cemeteries—is a great site to learn more about those "living" in the silent city.)
*Colby Meteor Country:  Turn east onto Highway N.  You are now entering Colby's meteor area.  On July 4, 1917, a pair of meteors struck in Colby.  One was just west of Zion Lutheran, weighing about 80 pounds, and the other landed in the southwest corner of Colby on the land owned by Joseph Jordan.  This chunk imbedded itself five feet into the ground and weighed about 200 pounds.  As of the printing of the Colby Centennial book in 1973, it was the largest meteor found in Wisconsin.  I have seen itsy-bitsy pieces of the Colby meteor for sale on the Internet for a couple of hundred dollars.
*Colby Community Library (CCL):  Continue into town until you come to 505 West Spence Street. Colby has had continuous library service since 1879; however, the library was always combined with some other building in Colby.  In 2017, a new free-standing library was built—The Colby Community Library.  While traditional in style, the CCL offers many amenities such as Wi-Fi, Internet computers, fax and copy services, and an amphitheater.  Of special interest in the new library is the Pearl Vorland History Room.  It was designed in Carnegie Library-style, and the room holds an extensive Wisconsin and Local History collection. Come in and sit a spell (by the fireplace) to learn more about the history of our area and state.
Taking an historic side trip may brighten your day and enable you to learn more about our local lore in the Colby area.