Calling All Crafters and Hobbyists!
 Resumes in September!
Join us for: Adult Craft & Hobby nights
Come and enjoy great camaraderie while you work on your own projects.
Every 3rd Friday
RCU Community Room Of the Colby Community Library
Doors open at 5:00 p.m. until ?
Masks required at this time.
Bring a snack for yourself if you need to snack while crafting, snacks are not shareable until further notice.
Bring whatever you would like to work on
(with your own supplies):  scrapbooking, card making, crocheting, knitting, sewing, etc.
There are no charges for this relaxing evening—just join us for a night out with creative people.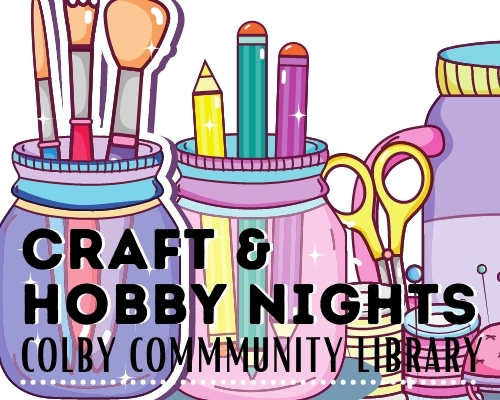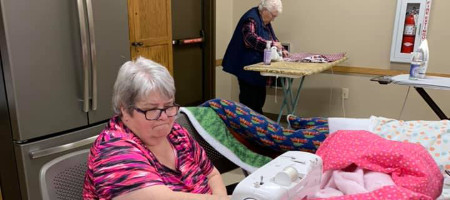 Colby Community Library
505 West Spence Street
Colby, WI 54421
Mailing Address:
P.O. Box 318
Colby, WI 54421-0318
PHONE: 715-223-2000
FAX: 715-223-8178
HOURS
Mon. 9 am - 5 pm
Tue. Noon - 7 pm
Wed. 9 am - 5 pm
Thurs. Noon - 7 pm
Fri. 9 am - 5 pm
Sat. 9 am - Noon
Sun. Closed
*Curbside available by request