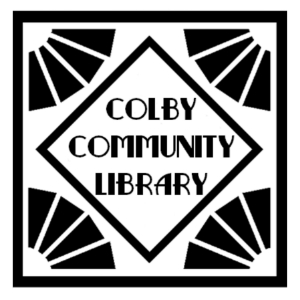 Hours
Mon. 9 am – 5 pm
Tue. Noon – 7 pm
Wed. 9 am – 5 pm
Thurs. Noon – 7 pm
Fri. 9 am – 5 pm
Sat. 9 am – Noon
Sun. Closed
*Curbside available by request
Welcome to the CCL!
Public safety details for library services…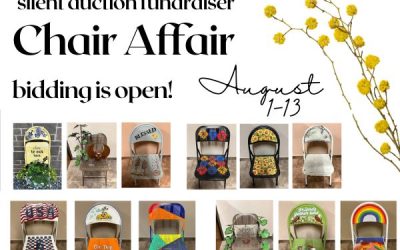 The Silent Auction bidding will start on Monday, August 1 in the CCL Community Room.  Bidding will continue until 8 p.m. on Saturday, August 13 at the Friends of the CCL Amphitheater Concert. View all Chair Affair Auction Pictures here! Successful...
read more
Use the Digital Library
Resources included with your library card…
Colby High School Yearbook Collection
Looking for an old friend or a picture from your highschool days?
The CLL has digitized yearbooks from 1923 through the current year. Follow the link to explore or give us a call if you'd like to donate a year to help us complete our collection.
Libraries Are for Everyone
2021 annual report data.
Community Service Projects
Maddie Day
MADD Day
Dog Days of Summer
Boredom Buster Bags
Library Love!
67,837 physical items & 3,708 digital items checked out by Colby Community Library lovers!
Programs & Activities
2,034 Attended Programs
7,533 Take & Make Activity Kits Enjoyed
Colby Community Library
505 West Spence Street
Colby, WI 54421
Mailing Address:
P.O. Box 318
Colby, WI 54421-0318
PHONE: 715-223-2000
FAX: 715-223-8178
HOURS
Mon. 9 am - 5 pm
Tue. Noon - 7 pm
Wed. 9 am - 5 pm
Thurs. Noon - 7 pm
Fri. 9 am - 5 pm
Sat. 9 am - Noon
Sun. Closed
*Curbside available by request