Hours
Mon. 9am - 5pm
Wed. 9am - 7pm
Fri. 9am - 5pm
*Curbside available by request

Welcome back to the CCL!
Public safety details for library services…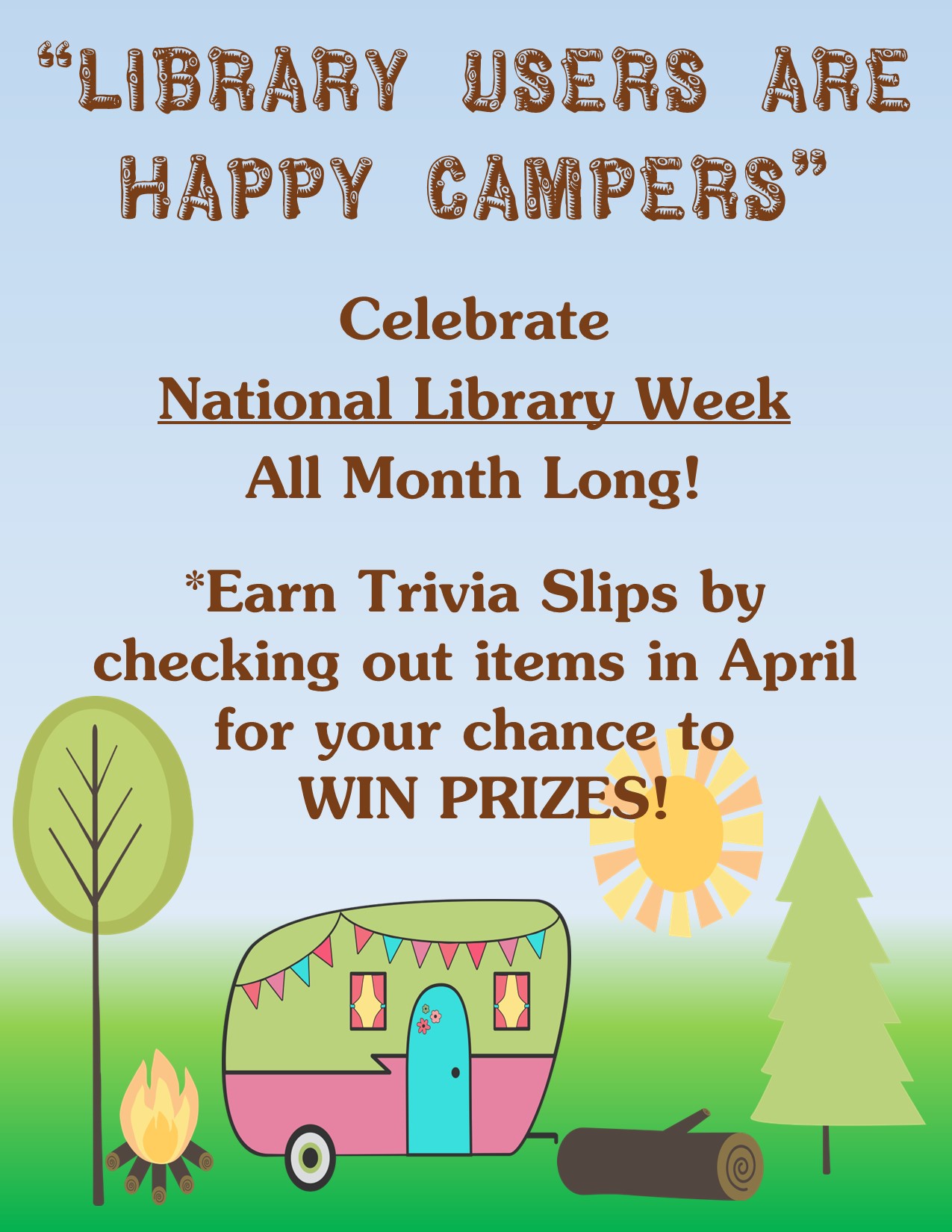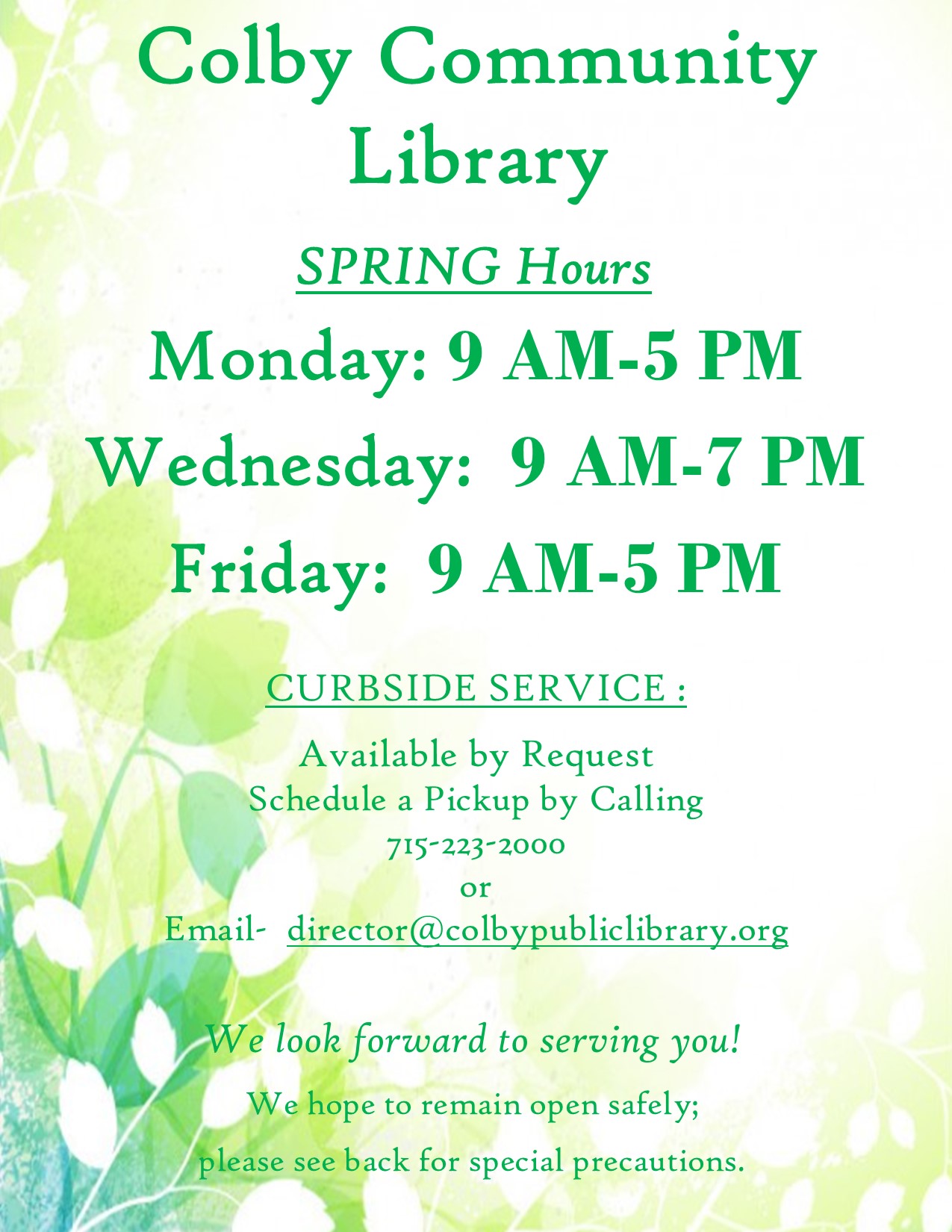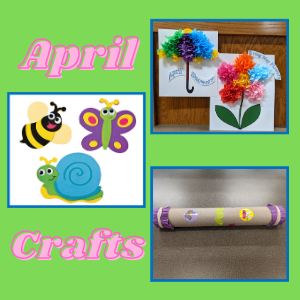 Stop in to pick up a new craft kit in April!
*Limit one craft per person/visit please!
Thank You to Local Buissnesses and Families for donating to keep craft kits available at the CCL!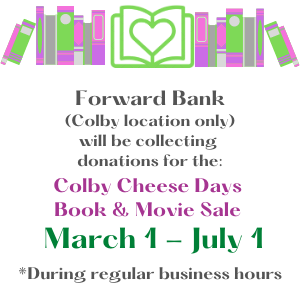 Book Sale Donations
Books, movies, and puzzles in good, clean, saleable condition may be taken to Forward Bank, Colby location only, beginning March 1 through July 1 during Forward's regular business hours.
The Cheese Days Book and Movie Sale is planned for July 15-17.
Use the Digital Library
Resources included with your library card…
Libraries Are for Everyone
2020 annual report data.