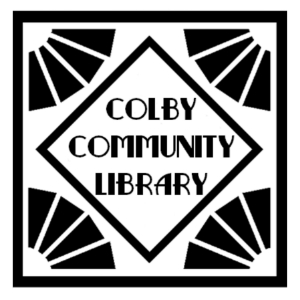 Hours
Mon. 9 am - 5 pm
Tue. Noon - 7 pm
Wed. 9 am - 5 pm
Thurs. Noon - 7 pm
Fri. 9 am - 5 pm
Sat. & Sun. Closed
*Curbside available by request
Service Details
CCL is following the Wisconsin Department of Instruction Reopening Guide for Public Libraries.
Please use the library and library services only if you are comfortable. Call 715-223-2000 if you have questions. 
As you visit, please keep in mind…
Stay home if you are ill
25 visitor capacity
Limit your visit to 30 minutes
Maintain 6 feet social distancing
Children under 12 must be accompanied by a responsible party over 16
Use hand sanitizer when you enter.
Visitors ages 5+ are required to wear masks unless the Colby Community Library Board policy changes. Bring your own or library provided option.
If you cannot wear a mask, staff can assist you through curbside service.
Return items in the outdoor book/AV drops only.
Restrooms are cleaned Sunday and Wednesday evenings. Use restrooms at your own discretion.
Hours
Mon. 9 am – 5 pm
Tue. Noon – 7 pm
Wed. 9 am – 5 pm
Thurs. Noon – 7 pm
Fri. 9 am – 5 pm
Sat/Sun Closed
*Curbside available by request
2022 Closed Dates
New Year's Day: Jan 1-2
Memorial Day: May 28-30
Independence Day: July 4
Labor Day: September 3-5
Thanksgiving: November 24
Holidays: December 24 & 25 & 31
Colby Community Library
505 West Spence Street
Colby, WI 54421
Mailing Address:
P.O. Box 318
Colby, WI 54421-0318
PHONE: 715-223-2000
FAX: 715-223-8178 
We Can Offer
1000-4000 Books Before the End of Kindergarten
Study/Meeting room use
Copies & faxes
Adult public computers-30 minute time limit
Wireless internet
Not Available
Drinking fountain
Children's computers
Play areas and toys
Programs: Book Club, Craft & Hobby Night, TGIF, and storytimes